Christmas, by Congress: Members mull a 15-cent tax on trees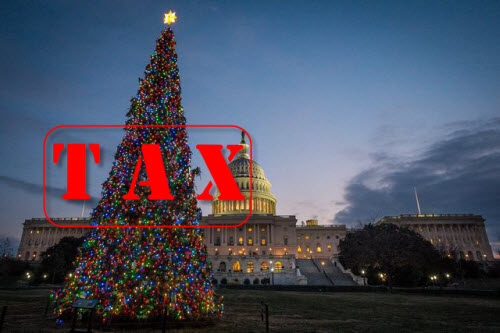 It's that time of year again — the Christmas tree tax has reared.
Congressional members are mulling a 15-cent tax on fresh Christmas trees, a small but significant line-item mention in the current farm bill weaving through the House, the Heritage Foundation reported in its blog, The Foundry.
This isn't the first time Congress has tried to impose the fee. A couple years ago, members broached the topic and brought forth a tax measure — but they were beaten back by negative press and public outcry.
But the tax proposal is back again. This time, the fee would come courtesy of the farm bill's establishment of a Christmas Tree Promotion Board, with a mission "to enhance the image of Christmas trees and the Christmas tree industry in the United States," The Foundry reported.
Funding for the board would come by way of a 15 cent tax on all Christmas trees — a fee that would more than likely be passed from tree growers and sellers onto buyers.