Clinton Aide Declines To Answer Questions About Email Server Setup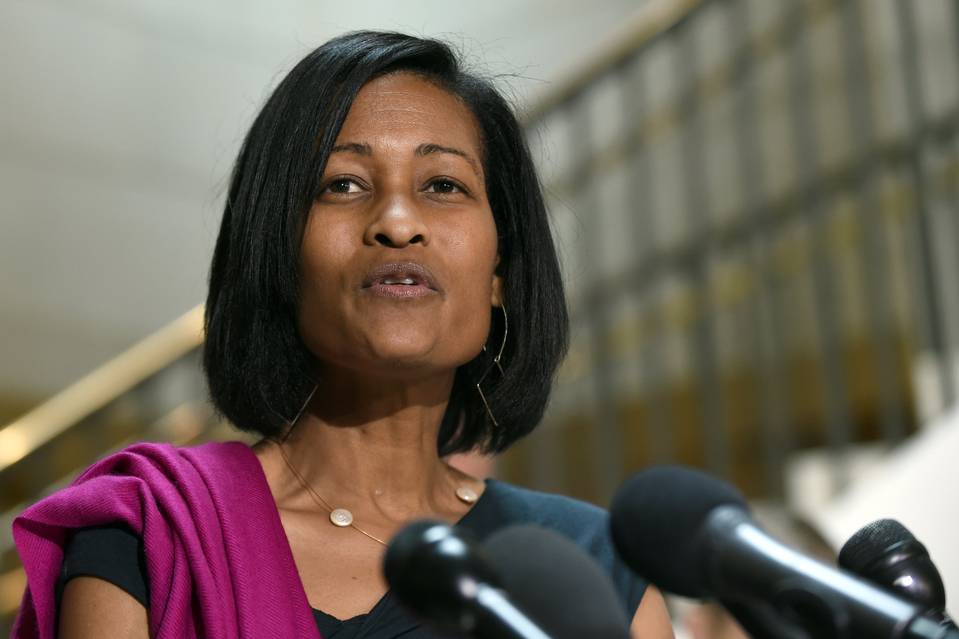 Hillary Clinton's former chief of staff discussed the Democratic hopeful's secret email server with the IT aide who set the system up, but can't talk about it because she's now Clinton's lawyer.
Aide-turned-attorney Cheryl Mills testified for five hours on Friday as part of a Freedom of Information Act lawsuit launched by the conservative group Judicial Watch, which has been trying to get access to Clinton's emails during her tenure as secretary of state.
But Mills' attorney Beth Wilkinson shut lines of questioning down from Judicial Watch's lawyer Ramona Cotca arguing that something the former chief of staff learned after the fact as an attorney is not in the legal case's scope.
In her testimony, Mills talked about serving in the Clinton White House and then leaving Washington, D.C. for New York to work for the Oxygen Network and then New York University.