Clinton cancels West Coast visit to rest after health episode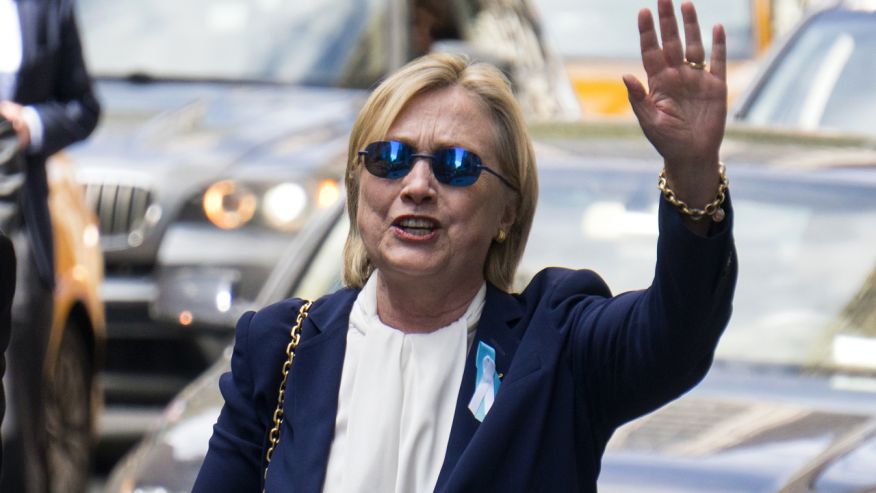 Hillary Clinton canceled plans to visit California on Monday and Tuesday and instead will rest at her home in Chappaqua, N.Y. following a medical episode that caused her to stagger and faint Sunday at a 9/11 commemoration ceremony, her campaign said.
The Democratic presidential nominee fell on her way into her van and had to be helped by her security, according to witnesses and video of her leaving. A law enforcement source told Fox News that she "clearly (was) having some type of medical episode." Clinton's doctor revealed later that she had been diagnosed with pneumonia on Friday.
Clinton had planned two days of fundraising and made plans to appear on Ellen DeGeneres' talk show while in Southern California.
Clinton's campaign released a statement more than an hour after the incident saying the former Secretary of State "felt overheated," and later Sunday issued another release blaming the episode on pneumonia and dehydration.
"Secretary Clinton has been experiencing a cough related to allergies," Dr. Lisa R. Bardack said in the statement. "On Friday, during follow up evaluation of her prolonged cough, she was diagnosed with pneumonia. She was put on antibiotics, and advised to rest and modify her schedule. While at this morning's event, she became overheated and dehydrated. I have just examined her and she is now re-hydrated and recovering nicely."