Clinton emailed classified information after leaving State Dept.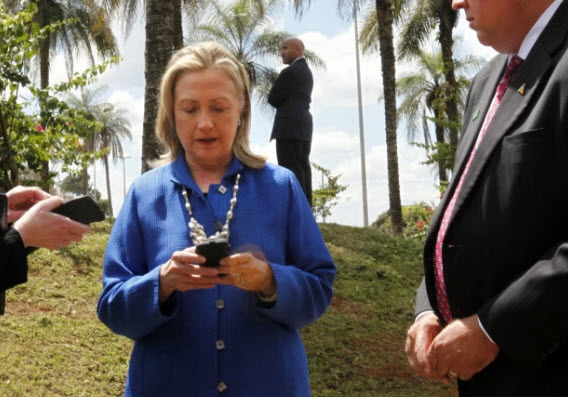 Hillary Clinton continued sending classified information even after leaving the State Department, The Post has exclusively learned.
On May 28, 2013, months after stepping down as secretary of state, Clinton sent an email to a group of diplomats and top aides about the "123 Deal" with the United Arab Emirates.
But the email, which was obtained by the Republican National Committee through a Freedom of Information Act request, was heavily redacted upon its release by the State Department because it contains classified information.
The markings on the email state it will be declassified on May 28, 2033, and that information in the note is being redacted because it contains "information regarding foreign governors" and because it contains "Foreign relations or foreign activities of the United States, including confidential sources."
The email from Clinton was sent from the email account — hrod17@clintonemail.com — associated with her private email server.