Clinton 'gets rich making you poor,' Trump charges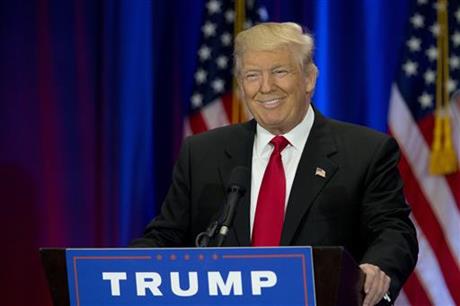 Donald Trump launched a broad rebuke of his presidential rival Hillary Clinton Wednesday, accusing her of being "a world class liar" who personally profited from her tenure at the State Department. "She gets rich making you poor," Trump said.
Seeking to steady his campaign after a difficult stretch, the presumptive Republican nominee cast himself as the White House candidate best positioned to address Americans' economic interests.
"This election will decide whether we're ruled by the people or the politicians," Trump said during an address at his hotel in New York's SoHo neighborhood. He made his arguments in a pointed yet measured tone, less loud and strident than has been typical in most previous campaign speeches.
Yet his remarks included erroneous statements and distortions about Clinton's record, and he frequently referenced sources of information that have been widely questioned, including the book "Clinton Cash" by Peter Schweizer.