Clinton says GOP wants 'winner-take-all society'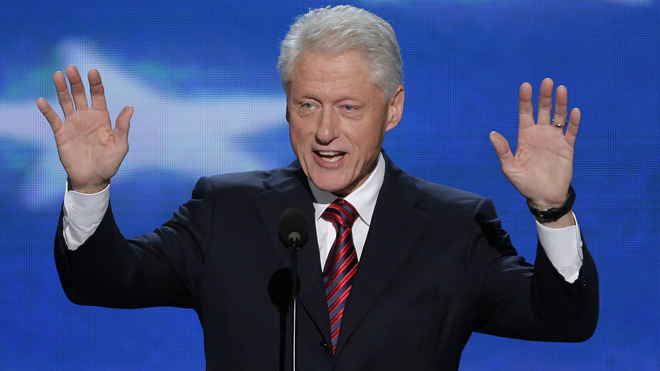 CHARLOTTE, N.C. (AP) — Former President Bill Clinton said in a speech at the Democratic National Convention that Americans must decide what kind of country they want to live in.
In remarks prepared for delivery in a prime-time address, Clinton says that is the most important question facing the nation as it decides whether to return President Barack Obama to the White House or replace him with Republican Mitt Romney.
Clinton says Romney favors a "winner-take-all society." He says Obama and running mate Joe Biden favor a "we're-all-in-this-together society."
The former president also says Obama inherited a damaged economy and "put a floor under the crash." He said Obama then laid the foundation for a more balanced economy that will produce millions of jobs, new businesses and riches to innovators.
Noticeably absent from the convention is Secretary of State Hillary Rodham Clinton. She is on an Asian mission. She's also legally barred from political activity while serving as secretary of state.