Commerce secretary resigns after bizarre hit-and-runs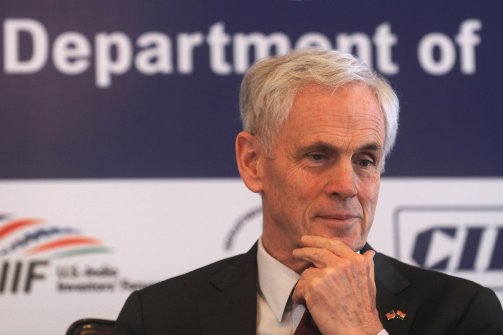 By Ken Thomas, The Associated Press
Commerce Secretary John Bryson resigned Thursday less than two weeks after suffering a seizure and multiple car accidents in the Los Angeles area, saying he didn't want his health to be a distraction from his job.
Bryson, a 68-year-old former California utility executive, served as a member of President Barack Obama's economic team and advised the president on energy issues. He made his resignation official in a letter to Obama dated Wednesday, saying it was a "consequence of a recent seizure and a medical leave of absence."
"I have concluded that the seizure I suffered on June 9 could be a distraction from my performance as secretary, and that our country would be better served by a change in leadership," Bryson wrote.
Obama met with Bryson in the Oval Office on Thursday to thank him for his service. The president said in a statement he had accepted the resignation and that Bryson had provided "invaluable experience and expertise" to his administration.
Bryson's resignation followed a series of traffic incidents in Southern California on June 9. Authorities said Bryson was driving alone in a Lexus near Los Angeles when he struck a vehicle that had stopped for a passing train. He spoke briefly with the three occupants, and then hit their car again as he departed.
To read more, visit: Â http://www.csmonitor.com/USA/Latest-News-Wires/2012/0621/Commerce-secretary-resigns-after-bizarre-hit-and-runs