Coney Barrett emerges as favorite on right, target for left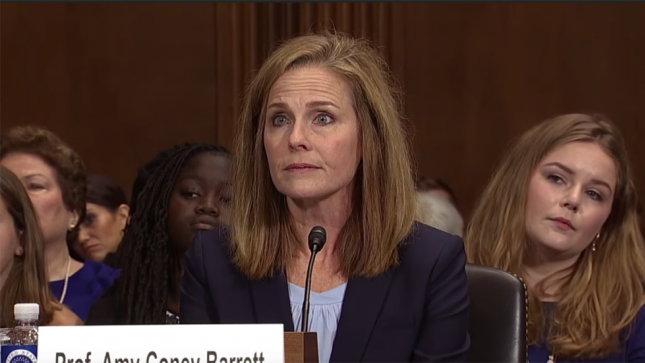 Amy Coney Barrett has emerged as the favorite candidate for social conservatives in the debate over who President Trump should pick to replace Supreme Court Justice Anthony Kennedy.
Barrett — a 46-year-old appellate judge — checks multiple boxes for the right.
Her age will allow her to influence the court for decades, she's unabashedly conservative and deeply religious, and her gender, conservatives hope, will make it harder for critics to paint her as extreme on women's rights and health care.
Abortion is expected to be at the center of the Senate debate on the next court pick no matter who Trump nominates because of Kennedy's status as a pivotal vote on the issue.
But picking Barrett would guarantee an explosive confirmation fight in the Senate and likely spark a broader, all-out culture war months before a midterm election where Republicans are battling to keep control of Congress.