Conservative groups trying to derail two potential Supreme Court picks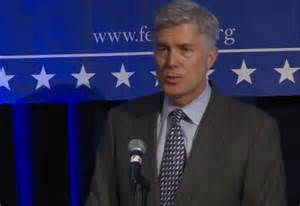 As President Trump nears a decision this week on his Supreme Court nominee, conservative groups are actively trying to derail at least two of the judges reported to be at the top of his list, saying they can't be relied on to pursue conservative goals from the federal bench.
One group is running ads accusing 11th U.S. Circuit Court Judge William Pryor of showing hostility toward religious liberty in a 2011 case, and another is warning Mr. Trump not to pick 10th U.S. Circuit Court Judge Neil Gorsuch, saying he has not shown enough devotion to pro-life causes.
Mr. Trump met with top senators Tuesday to begin the consultation process. He said he wants to make his decision this week and announce the nominee next week.