Conservatives Feel the Optimism at Heritage Retreat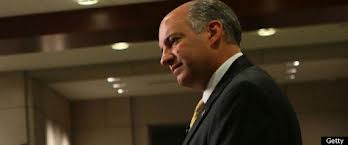 BALTIMORE — Conservative House Republicans gathered at a posh hotel in Maryland are aiming for a fresh start after a bruising election and intraparty battles had them slumping into the 113th Congress.
Indeed, the House GOP is more united now than it has been in the last few years, a sentiment that showed as the Republican Study Committee and the Heritage Foundation hosted three days of policy panels and talks for members.
Congressmen played down the strife of recent months and focused instead on the recent success of the No Budget, No Pay Act and how to spin that forward into unified policy victories in the coming months.
"If I had one word to describe this weekend, it would be optimism," said Rep. Steve Southerland II of Louisiana, a leader in the RSC and the sophomore class leadership representative. "Our differences are tactical, strategy."
Southerland said he believes the party is on firmer footing going into the battles over annual spending bills and automatic spending cuts known as sequestration. "Therefore the determining tactic is not as combative. It's a little easier when you're on firm ground," he said.
Conference Chairwoman Cathy McMorris Rodgers of Washington state was the highest-ranking member of leadership to attend the retreat, and although many of the most hard-line conservatives may not have supported her for the post, she said members were appreciative that she came.
"People expressed they were pleased that I'd taken the time. I think it is important that I'm hearing from all different aspects, different perspectives, of the conference," she said. "That's how you build the trust, and we need to do that more often — take some time to listen to each other, where different members are coming from, so we can unify going forward."