Conservatives lay out vision for the future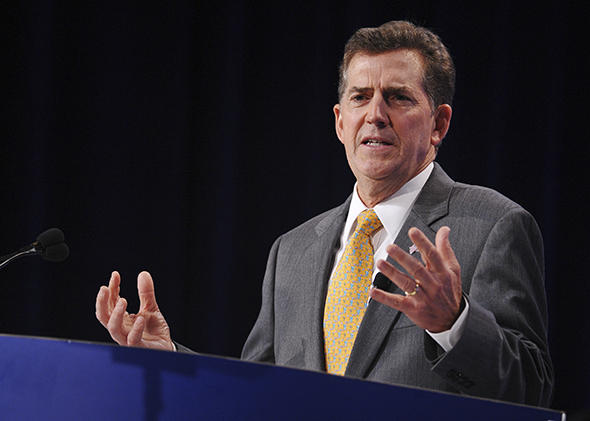 Conservatives on Monday offered a vision of a nation without ObamaCare, Fannie Mae or Freddie Mac, and with the federal government offloading authority over a broad swath of policy to the states.
Their utopia won't come to pass until 2017 at the earliest, but conservatives are pressing their colleagues to get started now.
That was the overriding message during a daylong Heritage Action policy summit. The respected 40-year-old right-leaning think tank has recently come under fire from GOP leaders for its political arm's aggressive tactics, which some say are sullying the group's reputation.
In speeches and panel discussions at the foundation's Capitol Hill headquarters, conservative lawmakers in the House and Senate pushed party leaders to begin laying the groundwork in 2014 for a policy agenda that Republicans could enact if they win control of the Senate and the White House over the next three years.
Conservatives presented proposals across a range of policy areas: healthcare, welfare reform, energy, financial regulation, surveillance reform and education among them. But with few exceptions, they sought to line up with the reality of a Republican Party out of power and distrusting of comprehensive legislative proposals.