Conservatives start new push for 'balance' in the Constitution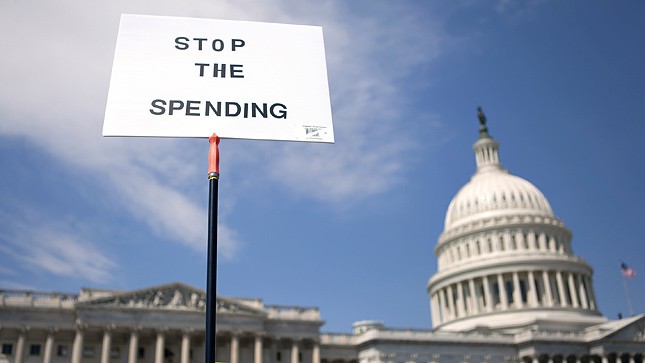 Conservatives in Congress are reviving the push for a balanced-budget amendment to the Constitution now that Republicans control both houses of Congress.
GOP lawmakers in both chambers have filed several amendment proposals in the early days of the congressional session, breathing new life into an issue that had faded somewhat from the agenda.
"I came here with a clear mission: work to get a balanced budget and do my best to reduce the size and scope of government, so that our small businesses and farm families can grow and create jobs," said Freshman Rep. David Rouzer (R-N.C.) in a recent speech on the House floor.
Rouzer is among the more than 140 lawmakers who are co-sponsoring legislation from Rep. Bob Goodlatte (R-Va.) that would bar Congress from spending more money than the government takes in. The plan would require a majority in the House and Senate to pass tax increases and a three-fifths majority to raise the debt limit.