Cruz: I didn't want to throw GOP under bus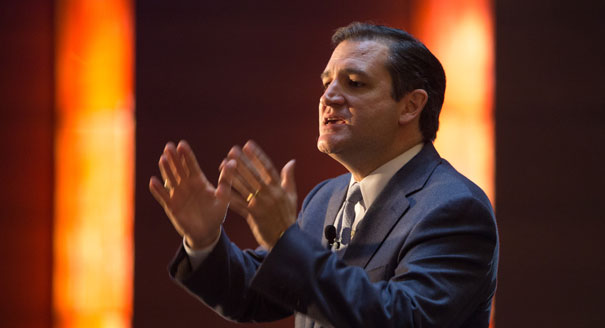 Sen. Ted Cruz (R-Texas) on Wednesday said that he did want to throw any of his colleagues under the bus by forcing a 60-vote threshold on a bill to raise the debt ceiling earlier this month.
Cruz said in a CNN interview that he heard the criticism from colleagues over the tactics, but the possible 2016 White House contender was unrepentant.
"I'll tell you my response," Cruz told Dana Bash. "My response is I don't want to throw any Republicans under the bus. I would like to see all 45 Republicans stand together and actually do what we tell our constituents."
Cruz's filibuster forced the Senate to win 60 votes to move the debt ceiling bill forward after its approval by the House.
Initially, the GOP could only muster a few votes until Senate Minority Leader Mitch McConnell (R-Ky.), who is in a tough primary, cast a difficult vote in favor of proceeding. Sen. John Cornyn (R-Texas), McConnell's second-in-command and also facing a primary, also voted in favor of ending debate.