Dakota Access pipeline poised to flow oil within weeks as project roars ahead of schedule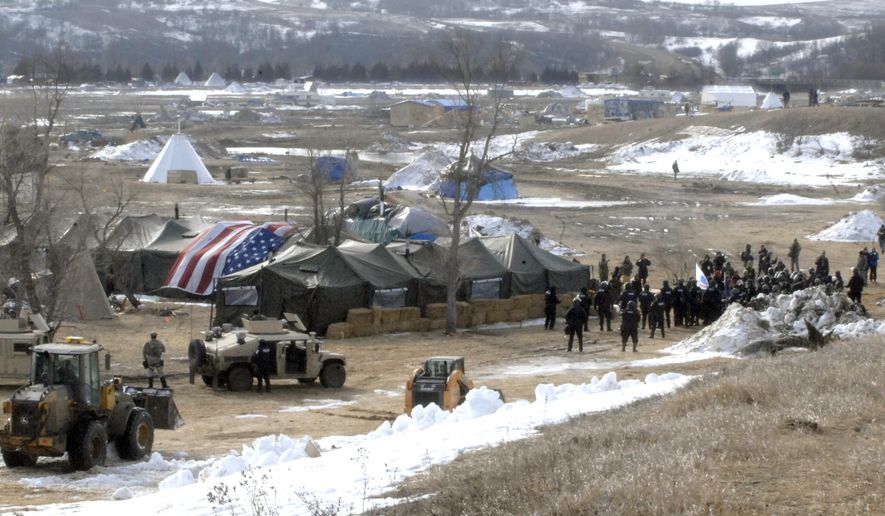 After months of protest-driven delays, the Dakota Access pipeline now is running ahead of schedule and expected to be ready to deliver oil as early as next month.
Attorneys for Energy Transfer Partners said in a court-ordered status report Thursday that the final 1,100-foot section is nearly finished, which would enable the 1,172-mile, four-state pipeline to begin operations months ahead of estimates.
"Dakota Access reports that the pilot hole is complete," said the report, filed Tuesday in U.S. District Court. "The company is currently reaming the hole — i.e., making it larger in order to accept the pipe. As of now, Dakota Access estimates and targets that the pipeline will be complete and ready to flow oil anywhere between the week of March 6, 2017, and April 1, 2017."
Standing in the way are the Standing Rock Sioux and Cheyenne River Sioux, who have filed a lawsuit to stop the project pending the completion of an environmental impact study by the U.S. Army Corps of Engineers.