Darrell Issa probes staff; spokesman Kurt Bardella at center of controversy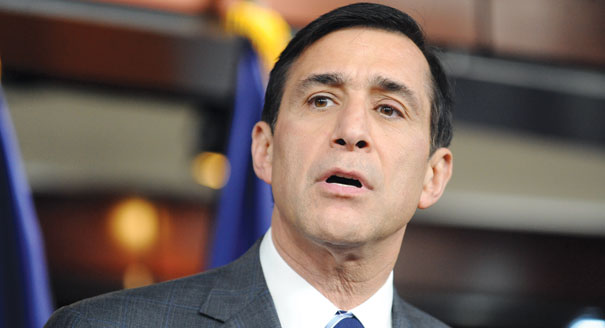 By JAKE SHERMAN & MARIN COGAN, Politico
Rep. Darrell Issa, the Republican chairman of the powerful Oversight and Government Reform Committee, has launched an inquiry into whether spokesman Kurt Bardella improperly shared e-mails from other reporters with a New York Times reporter writing a book on Washington's political culture, POLITICO has learned.
Bardella has been cooperating extensively with the Times's Mark Leibovich on the book, and Issa told POLITICO Monday that he would "get to the bottom" of exactly what Bardella shared with Leibovich.
Aides close to the office say Bardella's job hangs in the balance of the internal probe.
Issa, Bardella and Leibovich all were given several opportunities by POLITICO to deny that the e-mails were improperly shared. Bardella and Leibovich declined comment. Issa says he simply does not know.
Issa said Monday that Bardella assured him that "he does not share information between one reporter and another." But he added there are questions about whether he might have treated Leibovich and his book project differently.
"His collaboration with the book author is what I want to get to the bottom of," Issa said.
Issa said he was seeking to speak to Leibovich personally on Wednesday to ascertain "what kind of cooperation he was expecting. … I want to know in minute terms what the terms are." As of late Monday afternoon, Leibovich said he had not heard from Issa or his staff.
In an earlier interview with POLITICO, Issa said he was aware his staff has been cooperating with Leibovich and that he had had a hallway interview with Leibovich himself. He said he agrees that if Bardella forwarded or blind-copied reporter e-mails to Leibovich, it would be improper. "It troubles me too," Issa said, adding that if it is going on, "I'm going to get it stopped."
Confronted about whether he was sharing the e-mails with Leibovich, Bardella initially said, "Am I bcc'ing him on every e-mail I send out? Of course not."