Dead heat: Obama 46%, Romney 46%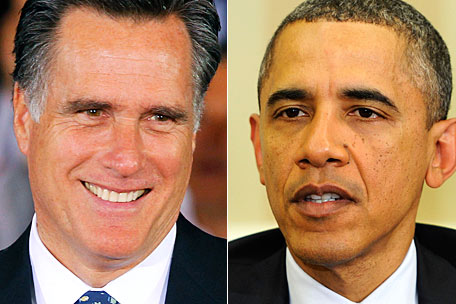 The Rasmussen Reports daily Presidential Tracking Poll for Saturday shows President Obama and Mitt Romney each attracting support from 46% of voters nationwide. Three percent (3%) prefer some other candidate, and five percent (5%) are undecided. See daily tracking history.
When "leaners" are included, it's Obama 48% and Romney 47%. Leaners are those who are initially uncommitted to the two leading candidates but lean towards one of them when asked a follow-up question.
Platinum Members can see demographic breakdowns and additional information from the tracking poll on a daily basis.
Consumer confidence has moved up to within two points of its 2012 high. Forty percent (40%) now believe the economy is getting better. That's the most optimistic assessment in seven years. Seventy-one percent (71%) of Democrats believe the economy is getting better, while 67% of Republicans believe it is getting worse. Among those not affiliated with either party, 30% say better and 48% worse.
Almost all the gains in confidence have come from investors. The confidence of non-investors is little changed.
Matchup results are updated daily at 9:30 a.m. Eastern (sign up for free daily e-mail update).
Wisconsin Governor Scott Walker is the first guest on What America Thinks this weekend. On Scott Rasmussen's new nationally syndicated television program, Walker addresses his own polarized poll numbers, Paul Ryan and more.
To read more, visit: Â http://www.rasmussenreports.com/public_content/politics/obama_administration/daily_presidential_tracking_poll