Declassified 9/11 report chapter details Saudi funding of Muslim extremism in U.S.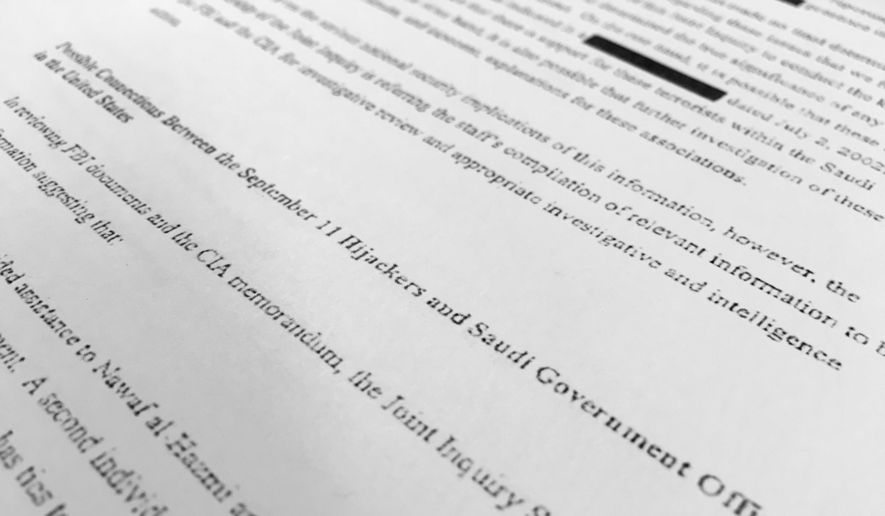 Saudi Arabia was funding Muslim radicalism in mosques and charities at the time the Sept. 11, 2001, hijackers were gathering in the United States and making contacts with Saudi nationals, according to a declassified intelligence document.
To jihad watchers, the paper confirms their charges that the Saudi government and its wealthy citizens fund extremist teachings in America. To this day, the kingdom is pressing its harsh Wahhabi Sunni Islam on American Muslims as it seeks to spread Islam around the world, they say.
In the document, one Saudi who was receiving money from Prince Bandar bin Sultan, Riyadh's ambassador to the U.S. at the time, made a startling statement to an FBI informant. The man, who had ties to some of the hijackers, told agents that it would do the U.S. no good to limit entry visas because a sufficient number of Muslims were already in the country to destroy it and create an Islamic state.
The disclosure was tucked in the "28 pages" — a long-secret chapter in a 2002 report by the House and Senate intelligence committees after an investigation in the immediate aftermath of the al Qaeda attacks on the World Trade Center in New York and on the Pentagon. Of the 19 who hijacked four airliners, 15 were Saudis.
The report section, referred to as "Part 4," deals mainly with one topic: suspected Saudi government support for the Sept. 11 plot. The George W. Bush administration insisted that the section remain classified. Under pressure, the Obama administration released the pages last week.