Dem senator's daughter could face Congress over EpiPen price hike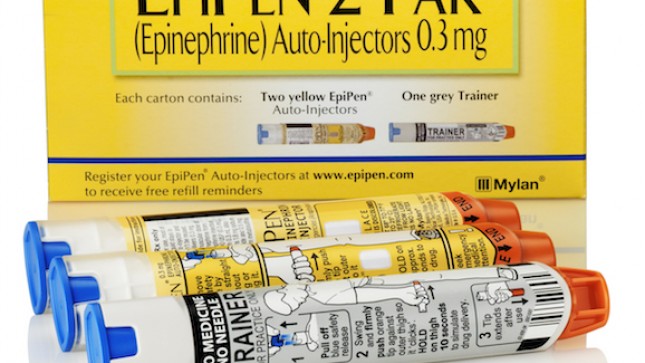 Sen. Joe Manchin's (D-W.Va.) daughter may have to explain to Congress why her company hiked up the price of EpiPens, Bloomberg News is reporting.
Heather Bresch serves as the CEO of Mylan, which acquired EpiPen in 2007. Since then, the device's cost has increased 400 percent, from $57 to more than $500.
Bresch could be called to Capitol Hill next month to explain the price increase, according to Bloomberg.
Members of Congress have expressed concern over the price increase for the EpiPen, a lifesaving injection for people suffering from severe allergic reactions.
"I am deeply concerned by this significant price increase for a product that has been on the market for more than three decades, and by Mylan's failure to publicly explain the recent cost increase, which places a significant burden on parents, schools and other purchasers of the EpiPen," Sen. Mark Warner (D-Va.) said Tuesday in a statement.