Democrats end sit-in on gun control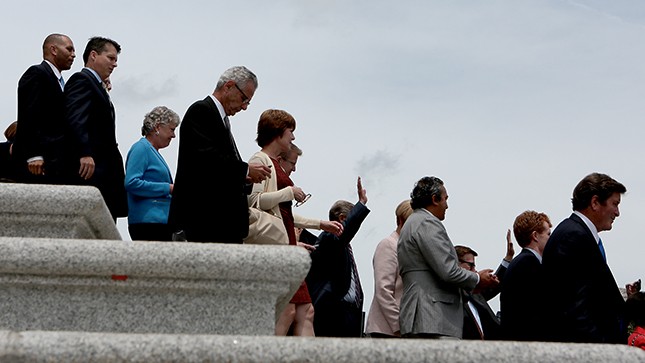 Democrats ended their sit-in on the House floor shortly after 1 p.m. on Thursday afternoon, after more than 24 hours of stalling proceedings to call for action on gun-control legislation.
Rep. John Lewis (D-Ga.) spoke while surrounded by his Democratic colleagues to close the protest, which lasted through the night after beginning shortly after 11:30 a.m. Wednesday.
"We must come back on July 5 more determined than ever before," Lewis declared in anticipation of the House's return date after the Independence Day recess.
Democrats planned to hold a rally on the Capitol steps after ending the sit-in, but what their next move is remains unclear.