Democrats race against clock with push for impeachment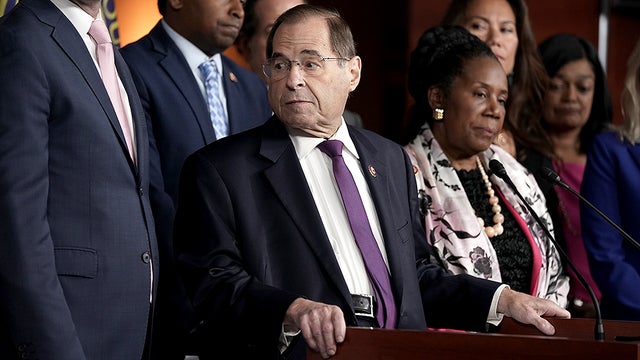 House Democrats expanding their sprawling investigations into the Trump administration are battling more than White House stonewalling — they're also racing against the clock.
The Judiciary Committee this week will vote to adopt new rules designed to power their ongoing probes, as the panel weighs whether to introduce articles of impeachment against President Trump. But as Chairman Jerrold Nadler (D-N.Y.) is revving up the committee's operations, some Democrats say party leaders should aim to wrap up the process by year's end — or risk a political backlash at the polls in 2020.
"Iowa votes in early February, and I don't think we want … the very serious inquiry about the president's misconduct to be conflated with the political calendar," said Rep. Ro Khanna (D-Calif.), referring to the Hawkeye State's presidential caucuses. "We would unfairly get accused of being political."
Khanna, who supports Nadler's investigative approach to impeachment, was quick to warn against setting an "arbitrary deadline" for launching a formal impeachment process, saying that could "short-circuit the comprehensive process for holding the president accountable."