Dems seek to demonize justices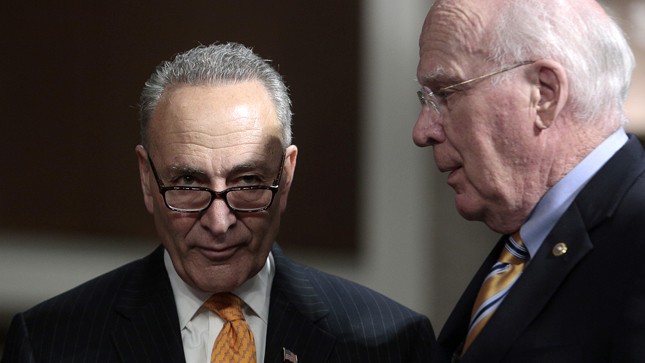 Senate Democrats and liberal groups are mounting a pressure campaign against the Supreme Court, hoping to influence future decisions by blasting conservative justices for alleged political bias.
The effort from the left also portrays the high court as an instrument rigged to help the wealthy, and is intended to energize Democratic voters and increase turnout in the midterm elections.
Some legal experts see the effort as akin to basketball or soccer players "working the ref" in a high-stakes game.
Critics say Democratic leaders used a similar strategy in 2010, when they piled on the court for striking down the ban on political spending by corporations in Citizens United v. Federal Election Commission.
Some court watchers speculated that Chief Justice John Roberts felt chastened by the angry reaction and sought to avoid another uproar, when he crafted the majority decision in 2012 that largely upheld ObamaCare.