Dems sharpen attack as GOP rallies behind Romney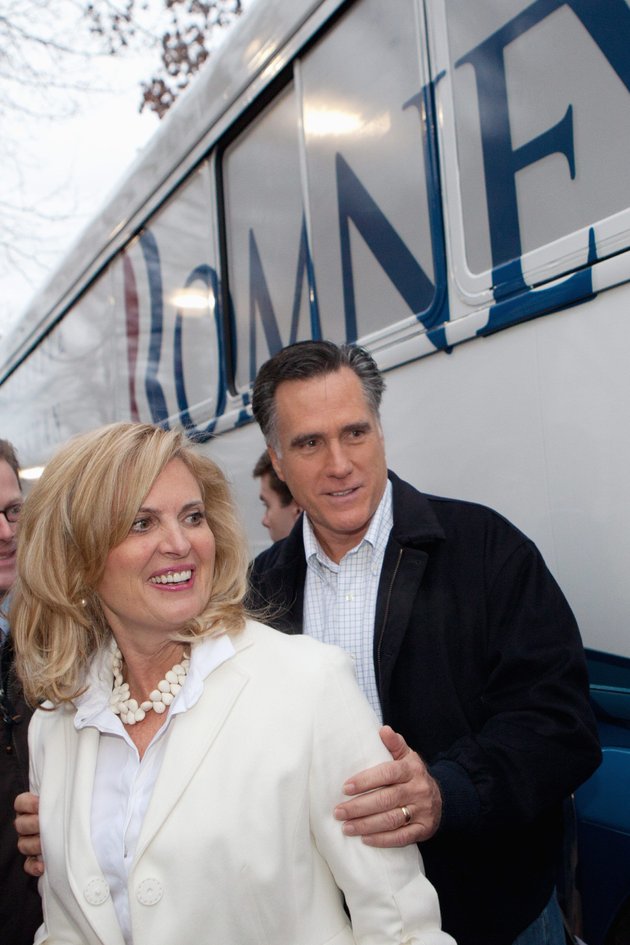 By BETH FOUHY, Associated Press
MILWAUKEE (AP) — President Barack Obama's administration launched a multi-pronged assault on Mitt Romney's values and foreign policy credentials Sunday, while a fresh set of prominent Republicans rallied behind the GOP front-runner as the odds-on nominee, further signs the general election is overtaking the primary season.
A defiant Rick Santorum outlined plans to leave Wisconsin the day before the state's contest Tuesday, an indication that the conservative favorite may be in retreat, his chances to stop Romney rapidly dwindling.
"I think the chances are overwhelming that (Romney) will be our nominee," Senate Minority Leader Mitch McConnell said Sunday on CNN's "State of the Union." "It seems to me we're in the final phases of wrapping up this nomination. And most of the members of the Senate Republican conference are either supporting him, or they have the view that I do, that it's time to turn our attention to the fall campaign and begin to make the case against the president of the United States."
Both Secretary of State Hillary Clinton and Vice President Joe Biden went after Romney Sunday, underscoring the belief inside Obama's Chicago re-election headquarters that Romney will — sooner than later — secure the right to face Obama this fall. Romney largely agreed, telling a Madison, Wis., crowd Sunday night that the nominee "will probably be me."
The Obama officials' involvement comes as both sides sharpen their general election strategy, perhaps weeks before the GOP contest formally comes to an end.
"I think Gov. Romney's a little out of touch," Biden told CBS' "Face the Nation" in an interview broadcast Sunday. "I can't remember a presidential candidate in the recent past who seems not to understand, by what he says, what ordinary middle-class people are thinking about and are concerned about."
The line of attack is likely to play prominently in the Obama campaign's general election narrative. While Obama is a millionaire, Romney would be among the nation's wealthiest presidents ever elected. And he's opened himself to criticism through a series of missteps.
Romney casually bet a rival $10,000 during a presidential debate, noted that his wife drives a "couple of Cadillacs," and lists owners of professional sports teams among his friends. His personal tax records show investments in the Cayman Islands and a Swiss bank account.
Obama's team on Sunday also seized on Romney's foreign policy inexperience.
Biden said Obama was "stating the obvious" when he told Russian President Dmitry Medvedev that he would have more latitude on missile defense after the November general election. The two presidents did not realize the exchange, during a meeting in Seoul, South Korea, last weekend, was being picked up by a microphone.
Romney called it "alarming" and part of a pattern of "breathtaking weakness" with America's foes. He asked what else Obama would be flexible on if he were to win a second term.
To read more, visit:Â http://www.google.com/hostednews/ap/article/ALeqM5g-QfkH1j1PApjee3XtvUH8YOzY3A?docId=1d1e4531ae8140a798024afa70774243