Department of Justice: Put a hold on contraception suits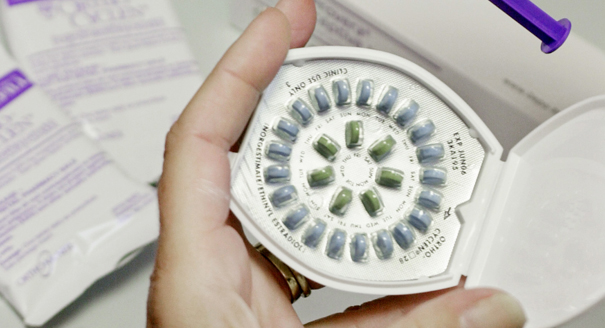 There's no reason to try legal challenges to the contraception mandate brought by religious employers who are now protected from it until HHS decides how it will try to accommodate them, government lawyers told federal appellate court judges Friday.
Arguing in the U.S. District Court of Appeals for the District of Columbia, Department of Justice attorney Adam Jed said Health and Human Services will release a proposed rule on the contraception accommodation in the first three months of 2013 and finalize it by August before the safe-harbor protection expires. Since that rule is on the way, there is no cause for cases to move forward now, he said.
Two religious colleges, Wheaton and Belmont Abbey, are appealing lower-court rulings that dismissed their suits as premature because they are protected by their safe-harbor status.
But their attorney, Kyle Duncan, argued that the case should go forward because those provisions won't block private lawsuits that could be brought as soon as Jan. 1 under the Employee Retirement Income Security Act. He also said the contraception policy remains an affront to their First Amendment rights.
Two members of the three-judge panel hearing the case, Merrick Garland and Thomas Griffith, were skeptical of pursuing a case that will almost certainly have to be litigated again after HHS issues a final rule in August.
"You don't know what the new rule will look like," Griffith said. "You don't know what the target is."
Garland cited the principle of judicial restraint, saying, "We try to avoid getting involved until necessary."