Deportations Drop 73% Under Obama, Hit 43-Year Annual Low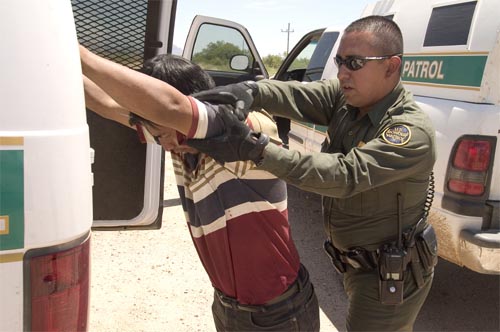 Deportations of illegal aliens living inside the United States have tanked 73 percent since 2009, when President Obama first took office, according to a new report from the Center for Immigration Studies.
CIS analyzed the most recent annual report released by the Department of Homeland Security, which states that U.S. Immigration and Customs Enforcement removed only 65,332 illegal aliens from the interior of the U.S. in FY2016 (roughly .5 percent of the estimated 12 million currently known to be living here unlawfully).
The immigration analysis group noted that those 65,000 or so deportations reflect a 73 percent drop in interior removals since 2009, when roughly 240,000 illegal aliens were deported from inside the U.S.
CIS added that the number of criminal aliens ICE deports annually has decreased by about 60 percent over the last eight years. Last year, ICE reported they had removed 60,318 criminal aliens who'd been living inside the United States (which made up roughly 98 percent of the total number of interior deportations). CIS notes the number of criminal aliens removed dropped by about 4 percent between 2015 and 2016, and 60 percent from its peak in 2010, when about 150,000 criminal aliens were sent home.