DHS chief assures Virginia governor that only illegals in 'criminal enterprises' will be deported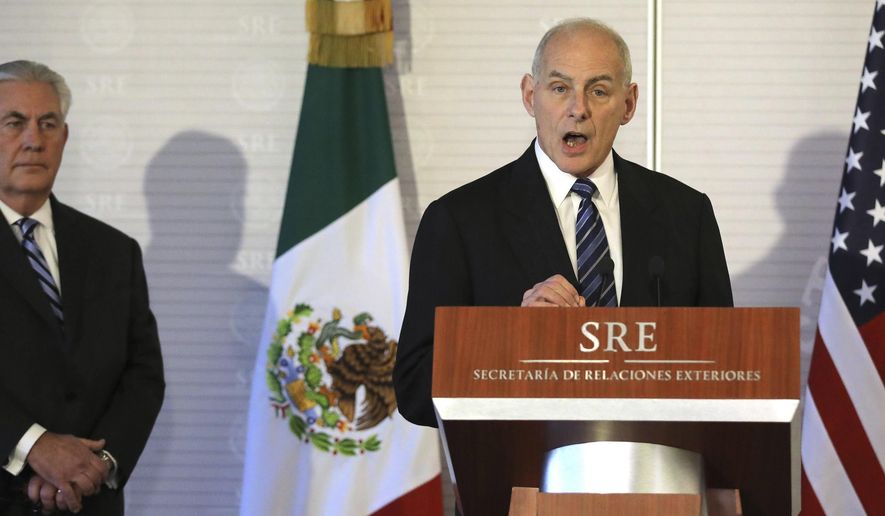 Virginia Gov. Terry McAuliffe said Monday that he was personally assured by Homeland Security Secretary John F. Kelly that only illegal immigrants involved in a "criminal enterprise" will be deported from the U.S. under the Trump administration's policies.
Mr. McAuliffe said Mr. Kelly "emphatically" assured him in a conversation on Sunday that only illegal immigrants who have been involved in a "criminal enterprise" would be deported.
"Secondly, he assured me that there will be no random [U.S. Immigration and Customs Enforcement] stops on the streets of the United States of America," Mr. McAuliffe told reporters at a National Governors Association press conference.
"I was heartened to hear it," said Mr. McAuliffe, a Democrat who chairs the NGA. "I want to know if that indeed is not the case that's going on, but I do appreciate Secretary Kelly."