DNC boss Brazile claims WikiLeaks emails 'doctored' in contentious interview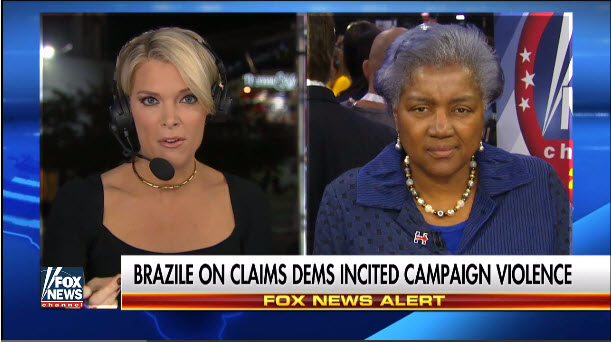 Interim Democratic Party Chairwoman Donna Brazile, in a contentious interview with Fox News, repeatedly claimed that emails released by WikiLeaks have been "doctored" as she vehemently denied the implication in one of them that she received a question and tipped off Hillary Clinton prior to a March town hall.
Brazile did not provide specific details to back up her claim, but nevertheless asserted Wednesday that she never sent some of the messages attributed to her.
"I have seen so many doctored emails. I have seen things that come from me at 2 in the morning that I don't even send. There are several email addresses that I once used. … This has not been verified," she said, going so far as to say "as a Christian woman" she understands "persecution" and would not stand for it.
Fox News' Megyn Kelly, though, repeatedly pressed Brazile to account for one particular email about the town hall question that surfaced in hacked messages from Clinton Campaign Chairman John Podesta's account.
The email was attributed to Brazile and forwarded a question about the death penalty, under the subject line, "From time to time I get the questions in advance."