Donald Trump asks if it would be 'rude' to say Ted Cruz's poll numbers are 'really tanking'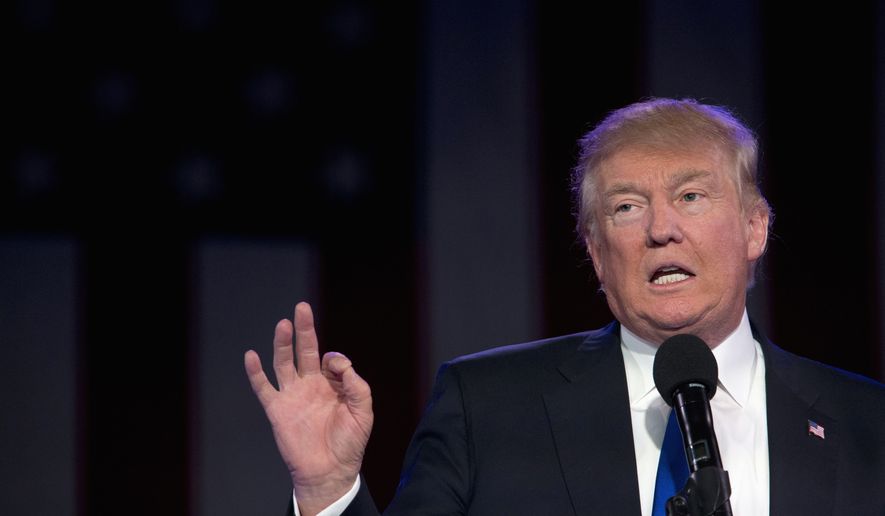 GOP presidential front-runner Donald Trump asked at a Friday rally in Plattsburgh, New York, whether it would be "rude" of him to say 2016 GOP rival Ted Cruz's poll numbers are "really tanking" ahead of Tuesday's primary in New York.
"Cruz is going really down, because people have been watching him and somehow there's really nothing compelling there," Mr. Trump said. "He's the last hope to stop Trump — that's all he's got going.
"But his poll numbers — he was down like 12 points" he said. "A poll just came out as I walked up. I said, 'would it be rude of me if I said that Ted Cruz's poll numbers are really tanking? Would that be rude?'"
The latest Real Clear Politics average of polling on the state has Mr. Trump at about 53 percent support, Ohio Gov. John Kasich at about 22 percent, and Mr. Cruz at about 18 percent.
As he did at a GOP dinner in New York City Thursday, Mr. Trump also offered a forceful defense of "New York values" after Mr. Cruz had used the phrase to attack Mr. Trump ahead of the Iowa caucuses.