Donald Trump: Hollywood celebs who 'aren't very hot' are excited for Hillary Clinton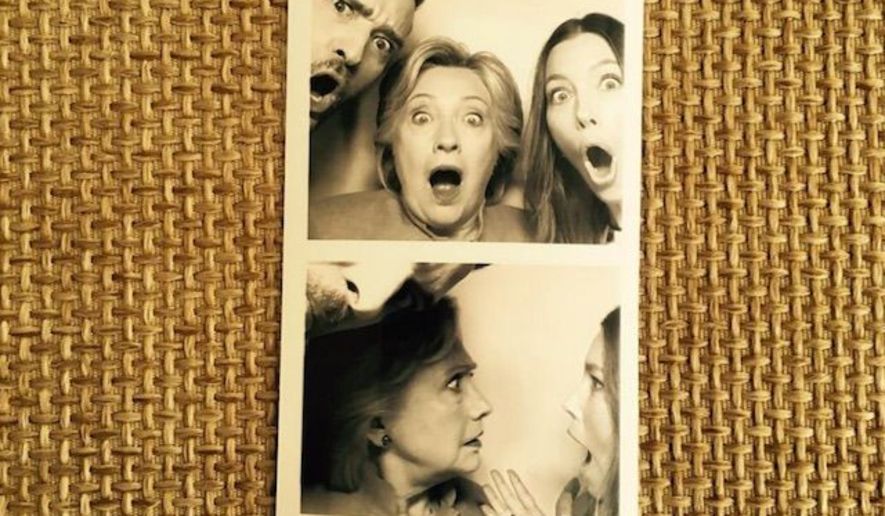 Donald Trump told an audience in Florida on Wednesday that aging celebrities who have lost their good looks are some of the only voters excited about Hillary Clinton's presidential campaign.
The Republican presidential nominee told a Tampa crowd that past-their-prime entertainers are enthusiastic about Mrs. Clinton's run for the White House. The former secretary of state attended a $33,400-per-guest Hollywood fundraiser on Tuesday, which was hosted by singer Justin Timberlake and his wife Jessica Biel.
"The only people enthusiastic about her campaign are Hollywood celebrities, in many cases celebrities that aren't very hot anymore, and Wall Street donors, special interests, lobbyists, et cetera, that want to control government not to the benefit of our country, but to the benefit of their wallet," the billionaire said.
Hollywood entertainers also turned out in droves in July for the Democratic National Convention's "Our Fight Song" on behalf of the candidate. Alan Cumming, America Ferrera, Eva Longoria, Jane Fonda, Rob Reiner and many others took part in the production.
"She doesn't do rallies of any consequence," Mr. Trump continued. "She doesn't do this kind of stuff where you have all these people. She's failed at filling the arenas. You look at her events. They should show those arenas. They never show our arenas, but they should show her arenas that are empty."