Donald Trump Makes $100,000 Donation to 9/11 Museum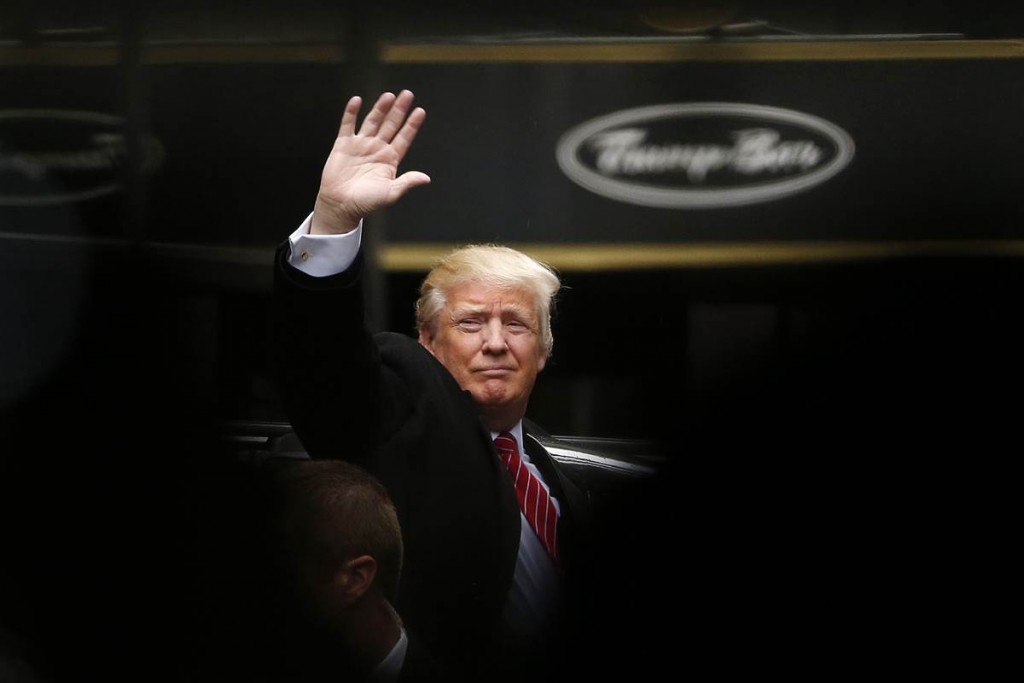 After spending several days off the campaign trail, Republican presidential candidate Donald Trump made a visit to the the National September 11 Memorial Museum Saturday afternoon, where an official from the museum said he made a $100,000 donation.
His campaign says Trump and his wife Melania were given a tour of the museum by it's President and CEO Joe Daniels, along with "other museum officials and representatives of the NYPD and PAPD."
"They were incredibly impressed with the museum, a monument representative of all of the wonderful people who tragically lost their lives and the families who have suffered so greatly," the Trump campaign said in a statement.
Republican presidential candidate Donald Trump, right, waves as he walks with his wife Melania Trump, center, during his arrival to the World Trade Center museum, Saturday, April 9, 2016, in New York. Julio Cortez / AP
"It is also symbolic of the strength of our country, and in particular New Yorkers, who have done such an incredible job rebuilding that devastated section of our city," the statement said.