Donald Trump, on defense, blames media for Second Amendment flap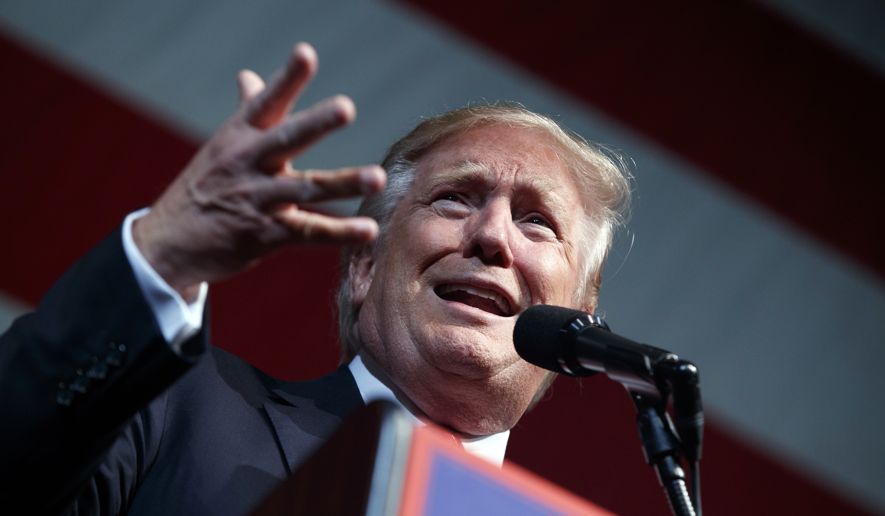 BRISTOL, Va. — On the defensive once again, Donald Trump is blaming faulty interpretations and media bias for an uproar over his comments about the Second Amendment. He's insisting he never advocated violence against Hillary Clinton, even as undeterred Democrats pile on.
The latest controversy to strike Trump's campaign arose, as they often do, out of an offhand quip at a boisterous campaign rally. Claiming falsely that Clinton wants to revoke the right to gun ownership, Trump said there would be "nothing you can do," if she's elected, to stop her from stacking the Supreme Court with anti-gun justices.
Then he added ambiguously: "Although the Second Amendment people, maybe there is — I don't know. But I'll tell you what: that will be a horrible day."
Was Trump suggesting gun owners take matters into their own hands if Clinton wins the White House? Or was he merely musing about the indisputably powerful influence of the gun lobby?
Like so many times before, Trump's supporters and opponents construed his comments in entirely different ways.