Donald Trump slams Richard Blumenthal after Neil Gorsuch meeting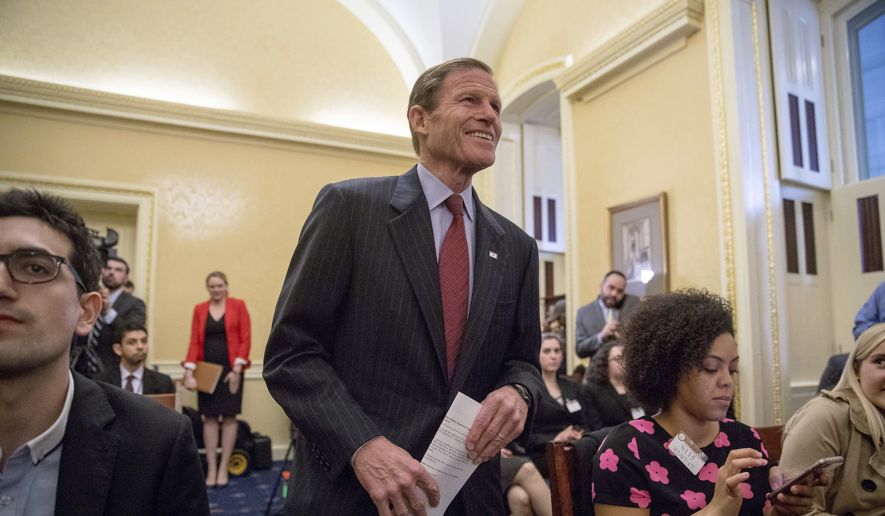 President Trump slammed Sen. Richard Blumenthal on Thursday after Mr. Blumenthal relayed comments from Judge Neil Gorsuch, Mr. Trump's Supreme Court nominee, that the president's recent attacks on the judicial branch were demoralizing.
"Sen.Richard Blumenthal, who never fought in Vietnam when he said for years he had (major lie),now misrepresents what Judge Gorsuch told him?" the president tweeted.
Mr. Blumenthal said Wednesday that Judge Gorsuch called Mr. Trump's tweets attacking a federal judge who temporarily halted the president's immigration executive order "demoralizing" and "disheartening."
A spokesman for Judge Gorsuch confirmed the comments.