Dow clears 16,000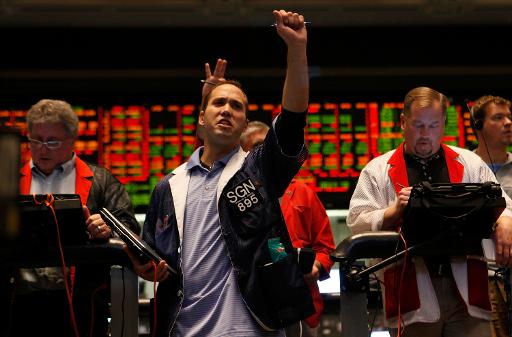 U.S. stocks fluctuated on Monday, with the S&P 500 and Dow industrials at or near record highs, as Wall Street weighed a measure of builder sentiment coming in below expectations against the potential implications for the Federal Reserve's monetary policy.
Underlying gains that took the Dow above 16,000 for the first time and the S&P 500 above 1,800 is ongoing optimistic about stimulus from the Fed. "The market is very Fed oriented," said Paul Nolte, managing director at Dearborn Partners.
Benchmark indices initially trimmed their rise after the release of the National Association of Home Builders/Well Fargo Housing Market Index, which found home builder confidence to be flat this month from a downwardly revised level of 54 the prior month.
"Every question gets answered with what does this mean to the Fed? The builders confidence falling below forecasts means the Fed is going to stay in the market," said Nolte, downplaying the survey's impact.
After clearing 16,000 for the first time, the Dow Jones Industrial Average rose to an intraday record of 16,030.28. Boeing led blue-chip companies on the rise, after the plane maker received more than 250 orders for its revamped 777 jet at an airshow in Dubai.