Dow closes down triple digits, posts worst opening day in 8 years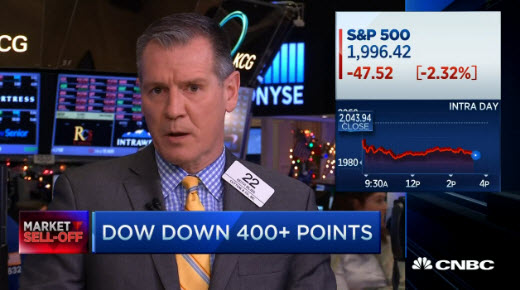 U.S. stocks closed lower Monday, the first day of trade of the year, weighed by renewed concerns of global economic slowdown and increased tensions in the Middle East. An overnight drop in Chinese stocks that triggered a circuit breaker under a new rule also pressured sentiment.
"Anytime a big market stops trading and it spills over to Europe, investors are nervous," said Marc Chaikin, CEO of Chaikin Analytics.
"Ex-China we were expecting a positive (market). At the end of the day, except for a few companies like Caterpillar, this really shouldn't have an impact on our markets," he said.