Eagerness seen as a vice in presidential veepstakes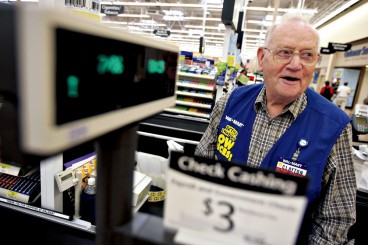 By Stephen Dinan-The Washington Times
While Mitt Romney finally looks to have the Republican nomination within his grasp, the jockeying among the wannabes for the No. 2 spot on the GOP ticket is only now ramping up.
In the so-called "veepstakes," the big question for the hopefuls is how to play it.
Some of those considered to be in the mix are playing it cool: South Carolina Gov. Nikki Haleyand Sen. Marco Rubio of Florida have said they don't expect to be picked. Others, such as New Jersey Gov. Chris Christie, pointedly say they would have to consider an offer if it's made.
Then there are the matters of fitting in with the rest of the ticket and, in the post-Sarah Palin era, a sense that whoever the pick is, he or she needs to be well-vetted early on.
"The wannabes would be wise to hang back, play it cool, see how the cards in the deck are dealt," said political strategist Ron Christie, who worked for one man who played it right — former Vice President Dick Cheney. "No one likes the over-eager beaver — particularly one angling to become the next vice president of the United States."
With President Obama seemingly locked into keeping Vice PresidentJoe Biden on his ticket, this summer's chief guessing game will center on who will be the best fit for the Republican nominee.
Those under consideration usually would complement the presidential nominee well, would be qualified for the top office, and could help shore up support in a battleground state.
But the pick is also the equivalent of a one-shot rifle: It gives the presidential nominee a chance to reset the political conversation and quell whatever questions happen to be rising at that time.
In 2000, Mr. Bush used his pick of Mr. Cheney to answer critics' questions about his own gravitas. In 2004, Sen. John Kerry, the Democratic nominee, used his pick of fellow Sen. John Edwards to try to reach out to Southern voters. In 2008, Sen. John McCain tapped Mrs. Palin, the Alaska governor at the time, in part to calm lingering fears among conservatives.
The political oddsmakers at Paddy Power, an Irish bookmaker that takes bets on things such as the veepstakes, released odds last week that made Mr. Rubio the clear favorite at 2-1, followed by Mr. Christie at 5-1 and New Mexico Gov. Susana Martinez at 11-2.
In a surprise, Paddy Power said Sen. Rand Paul — son of Republican presidential hopeful Rep. Ron Paul — is fourth most likely, with odds of 15-2.
To read more, visit:Â http://www.washingtontimes.com/news/2012/apr/8/eagerness-seen-as-a-vice-in-presidential-veepstake/