Event marks Reagan's 100th birthday, legacy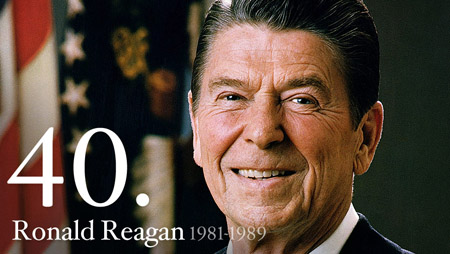 By DAVID GIULIANI – Shaw Media
DEER GROVE – Former House Speaker Newt Gingrich on Friday called Ronald Reagan the most "purposefully effective" president in American history.
He said Reagan, who would have been 100 Sunday, accomplished all of his goals as president – cutting taxes, building up the national defense and renewing American "exceptionalism."
"His greatest legacy was that he was the best articulator of freedom in modern times," he told about a dozen reporters during a news conference Friday in Sterling.
Gingrich was the keynote speaker Friday at the Illinois Reagan Centennial Commission's gala in Deer Grove.
Tickets went for $250. But some tables near the podium were top dollar – one for $25,000, two for $10,000 and six for $5,000, organizers said. About 300 people attended the event.
After expenses, the proceeds will go toward a statue of Reagan as a boy in Tampico, across the street from where he lived. The statue is almost complete.
The gala attracted two former Republican U.S. House speakers, Dennis Hastert and Gingrich. They presented a birthday cake in honor of Reagan, and the crowd sang "Happy Birthday."
In his speech, Gingrich called Reagan a lion, saying lions can't afford to spend their time and energy hunting chipmunks. He said Reagan let his chief of staff manage the federal chipmunks, while he focused on his three goals –s defeat the Soviets, rebuild the economy and renew America's civic spirit.
He said Reagan would micromanage only when it pertained to his chief goals, such as his insistence on referring to the Soviet Union as the "evil empire."
Gingrich said that was what made Reagan so successful.
"There's a lot of things that Reagan didn't pay attention to," he said, referring to the instance in which the former president didn't recognize his own secretary of Housing and Urban Development.
To read more, visit: http://www.nwherald.com/2011/02/05/event-marks-reagans-100th-birthday-legacy/atyi86z/