Executive Orders on Trump's Agenda to Repeal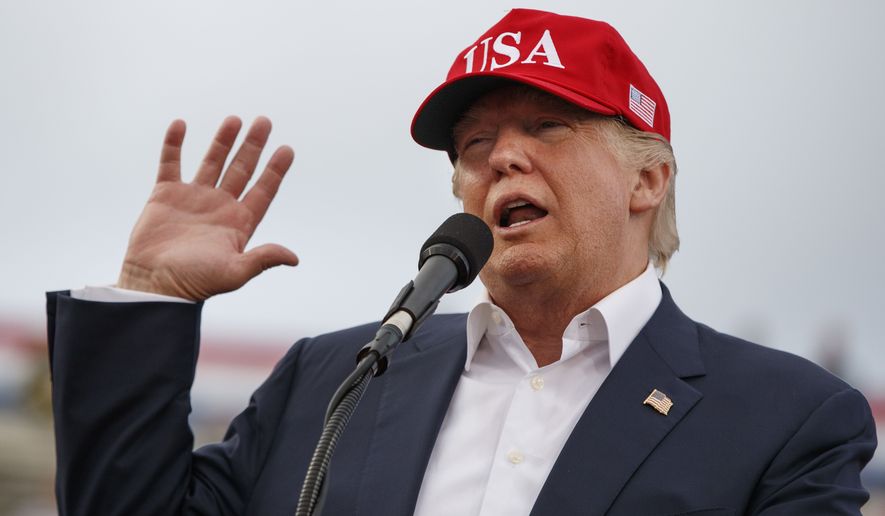 Executive Orders on Trump's Agenda to Repeal
    President-elect Donald Trump clearly has been counting down the days until inauguration. From his almost daily "tweets", to his thank you tour, and frequent appearances in the media, it's clear that this is a man who is ready to take action once he is in the Oval Office. There has been speculation on how much Trump can get done in his first few weeks in office. There are actually quite a few executive orders on Trump's agenda that he intends to repeal.
Obamacare Will Be Gone
 This is an obvious one that Trump talked about all throughout his campaign. As of January 4, his Vice President-elect Mike Pence, told Congressional Republicans reported by ABC News, that Trump plans to issue executive orders "as soon as he takes office."
   So what does this mean for the millions of Americans that have insurance through Obamacare? For one thing, it would take a little while for the Republican-run Congress to take apart the Affordable Care Act. That means a bill would possibly come as soon as the end of February to repeal the healthcare law. Trump in a "tweet" posted this week said specifically that "Obamacare was a failed disaster."
Immigration Decisions
 Another main one that Trump could tackle is the Deferred Action For Childhood Arrivals. This addresses issues related to immigration of the children who were brought here illegally and would affect the roughly 11 million undocumented immigrants, according to the Pew Research Center, in the United States. Congress would have to be behind this move because it would require significant government funding to make it happen.
NAFTA On The Chopping Block
  Trump has made it clear that he has issues with NAFTA or Article 2205. The United States hasn't withdrawn from this trading situation since 1866. It's clear this would be a big step to take in the Trump administration that would be sending a message to the world at large. Even after a written executive order, it would take six months to be finalized. The President doesn't even need Congress to support the decision. That's the minimum time it takes for a party to withdraw from the agreement. 
The Transition Team Is Working With Trump
  Currently, the transition team is hot at work with Trump on all of the other major actions made by Obama during his presidency that he wants appealed. These include day one actions that Trump can make immediately upon stepping into the office.
  His main goal in these repeals is to create jobs and fund economic growth. Trump hopes to be a forward thinking administration, which is the very reason why he won the hearts of so many voters across our great land.
Most Presidents Take Action On Inauguration Day
   It's clear that the trend of any incoming president is to take significant action for their party right on inauguration day. Trump is definitely a "seize the day" kind of man in looking at his actions in business, politics, and family.
  Keep in mind that just because he signs the action for repeal, doesn't mean that it will actually go ahead, but with a Republican congress backing him, Trump has a better chance to make the serious changes that the American people are so excited to see.