'Extraordinary' Strzok removal shows FBI agents in crosshairs from IG probe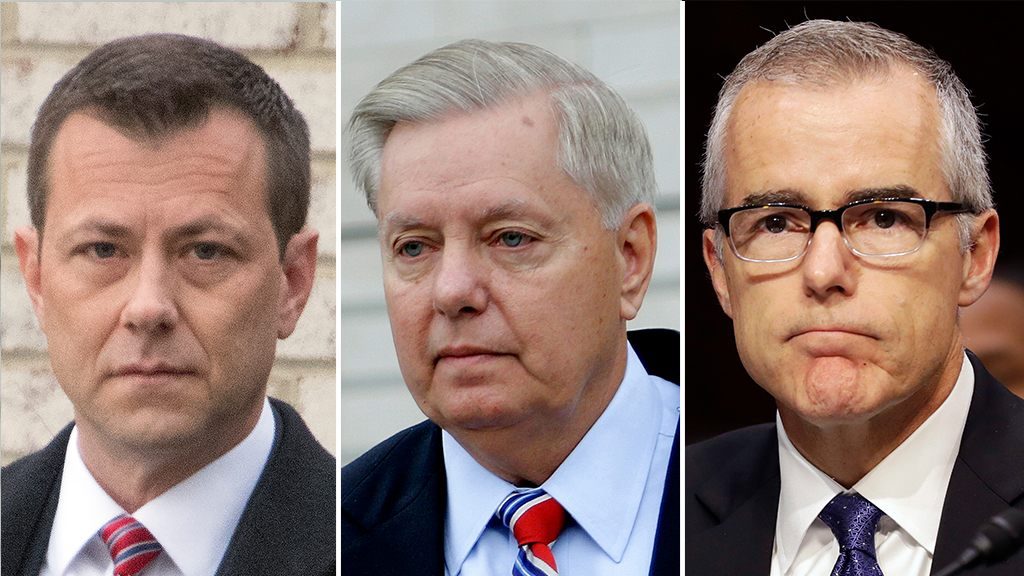 Peter Strzok's abrupt removal from his FBI office this week signaled that the Justice Department inspector general's work already is leading to consequences for bureau officials ensnared in various probes — with potentially more repercussions to come.
Strzok, who worked on both the Clinton email and Russia probes, was escorted from the FBI on Tuesday, following a referral for further investigation from DOJ IG Michael Horowitz. The watchdog, as part of his Clinton case review, found that Strzok and four other FBI employees sent "hostile" anti-Trump messages on bureau devices.
The FBI's Office of Professional Responsibility is expected to further investigate the findings against the five FBI employees.
"A referral certainly is very serious and they will investigate the accusations if it's serious enough," retired FBI special agent and former national spokesman John Iannarelli told Fox News Thursday. "The accusations are a violation of FBI rules."