Facebook reveals evidence to Congress of new campaign to influence midterm elections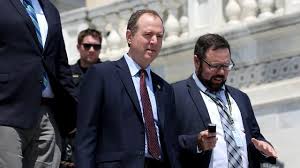 Facebook has revealed a new coordinated disinformation campaign ahead of November's elections that used dozens of fake accounts and pages on its platform.
The company said it has removed 32 pages and accounts across Facebook and Instagram involved in "inauthentic behavior" after discovering them last week.
It has briefed lawmakers on its discoveries and has been working with the FBI on the matter since discovering the accounts last week.
"We're still in the very early stages of our investigation and don't have all the facts — including who may be behind this," Facebook said in a post.