Farm bill fight could sow division in GOP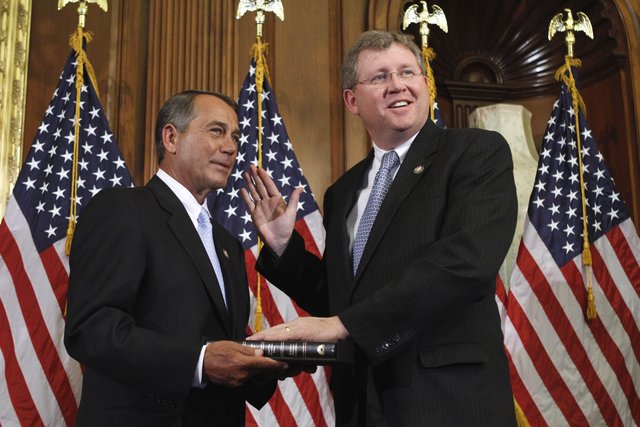 By Joseph Weber-The Washington Times
The anti-spending crusade of Capitol Hill's resurgent Republicans could find itself with a tough row to hoe down on the farm.
Republicans now controlling the House have wasted no time advertising their determination to rein in federal spending, cutting their own legislative budget on the second day of the 112th Congress. But the dozens of new GOP lawmakers — many hailing from rural districts — could face a more difficult choice considering cuts in the successor to the current five-year, $288 billion farm bill that expires just weeks before the 2012 elections.
Economists, farming lobbies and policy analysts predict that cuts to the bill's nutrition programs, such as food stamps, will be largely spared during this prolonged economic downturn, despite an annual price tag of $89 billion. The more likely target is the remaining 25 percent of the bill's budget, which includes $5 billion in direct, annual subsidies to farmers who grow favored commodities such as corn, wheat and peanuts.
Producers of nearly two dozen crops are covered when "countercyclical payments" tied to market prices are included, and the nation's farm-subsidy programs have long been a prime target of budget hawks.
"The main bull's-eye is on the $5 billion in direct commodity payments," Joe Outlaw, an economist and co-director of Texas A&M University's Agricultural and Food Policy Center, said during a conference last month in Texas.
To read more, visit: Farm bill fight could sow division in GOP