Federal pension payments follow some retirees into the grave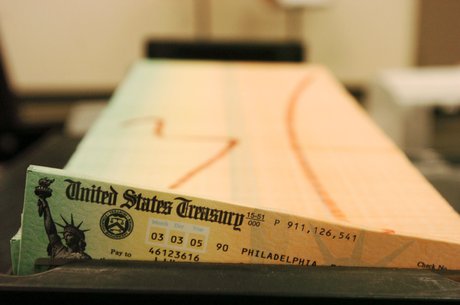 By Jim McElhatton-The Washington Times
Federal retirees often enjoy generous pensions, but some manage to keep getting paid even after they're dead and buried.
Each year, investigators uncover dozens of cases of federal retirees or their spouses continuing to collect retirement checks after death, records obtained through the Freedom of Information Act show.
Usually, relatives, friends or caretakers take the checks and cash them, hoping the government won't notice. Many of the thieves face criminal charges once caught, but not all of them end up before a judge. And in some cases, years pass before the fraud comes to light.
But some suspects manage to avoid criminal prosecution because the statute of limitations runs out or because prosecutors simply decline to press charges.
In one recent example, the wife of a deceased U.S. Postal Serviceemployee entitled to collect retirement pay died in 1997, but the benefits continued for another nine years, resulting in more than $170,000 in overpayments. The woman, a resident of a nursing home in Texas, had a man handling her finances who had signed paperwork agreeing to "promptly notify the Office of Personnel Management" of her death. But that didn't happen.
Instead, the case fell through the cracks. After the investigator for OPM's Inspector General left the office, the case "had not been investigated further since February 2009 due to a lack of resources and higher priority agency cases," a May 11 memo closing the case states. The statute of limitations, which gives officials five years to bring a case after learning about a possible fraud, eventually ran out.
In another case, the U.S. Attorney for the Middle District of Florida declined to prosecute a man who collected more than $40,000 in retirement benefits paid to the spouse of a federal employee after her 2003 death, records show. The man, whose name was redacted in documents provided to The Washington Times, told an investigator he knew he was supposed to tell the government about beneficiary's death, but he didn't bother.
"Due to lack of … employment, he didn't really care to make any notification because he needed the money," investigators wrote in an internal memo summing up the case.
To read more, visit:Â http://www.washingtontimes.com/news/2011/jun/5/federal-pension-payments-follow-some-retirees-grav/