Feds indict Miami imam, family members on charges of supporting Taliban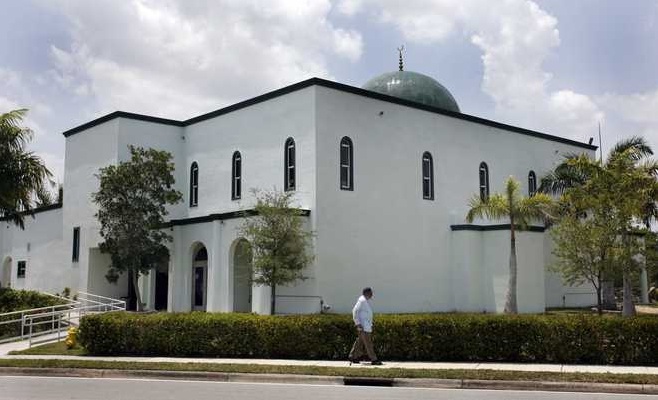 BY JAY WEAVER, LAURA EDWINS AND MELISSA SANCHEZ, The Miami Herald
For more than a decade, an elderly, frail imam led a devout following at South Florida's oldest mosque.
But authorities say Hafiz Muhammad Sher Ali Khan was leading a secret life as a terrorist sympathizer at Miami's Flagler Mosque.
On Saturday, FBI agents arrested the 76-year-old Muslim cleric on charges of conspiring with four other Khan family members and a Pakistani man to finance the terrorist activities of the Taliban rebels in Pakistan — including sending at least $50,000 through American banks to the insurgents for guns, training, schools and other resources to carry out violent attacks against U.S. forces and allies in that region.
U.S. Attorney Wifredo Ferrer said that while Khan was a "spiritual leader," he was "by no means a man of peace."
But one of Hafiz Khan's sons, who was not implicated in the case, said his father was too sick and old to be engaged in such extremist activities.
"None of my family supports the Taliban," said Ikram Khan, a Miami taxi driver, adding his family has lived in the United States since 1994. "We support this country."
The conspiracy indictment brought against the six defendants marks the most significant terrorism case in South Florida since the U.S. attorney's office in Miami convicted one-time enemy combatant Jose Padilla, a U.S. citizen formerly of Broward County, and two other Muslim men on similar charges related to their plot to aid al Qaeda in 2007. As in the Padilla case, the indictment against the Khan family is built upon the federal material-support statute, which in the post-9/11 era the Justice Department has traditionally deployed to charge people with supplying money and other resources to U.S.-designated terrorist groups overseas.
To read more, visit: Â http://www.miamiherald.com/2011/05/14/2216850/miami-feds-indict-6-on-charges.html