Feds OK Florida's access to citizens list, Scott declares 'victory' for voters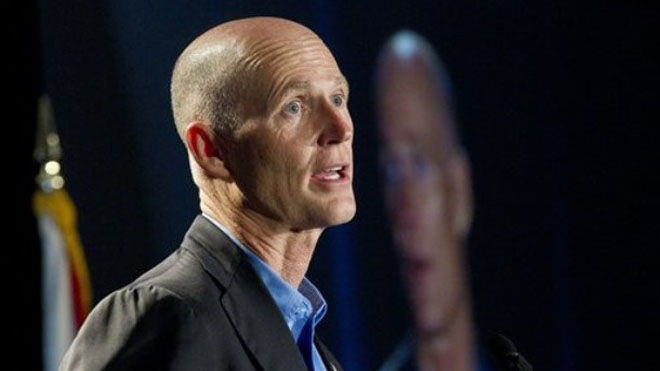 By Michael Peltier | Reuters
TALLAHASSEE, Florida (Reuters) – Florida election officials will have access to a federal database to help purge its voter rolls of non-citizens under an agreement reached between state and federal officials and welcomed on Saturday by Florida's Republican governor.
The Department of Homeland Security will allow state officials to access the Systematic Alien Verification for Entitlements (SAVE) database.
Florida and federal officials have been battling over access to the database for several weeks. Florida filed a lawsuit against the Homeland Security Department to gain access to the database. The state was hit by a lawsuit from the Justice Department seeking to stop the purge.
Justice Department officials have said the database is not a comprehensive listing of citizens and that state officials failed to hand over key information to cross-reference the listing.
"We've already confirmed that non-citizens have voted in past elections here in Florida," Governor Rick Scott, who has spearheaded the purge effort, said in a statement welcoming the agreement.
"Now that we have the cooperation of the Department of Homeland Security, our state can use the most accurate citizenship database in the nation to protect the integrity of Florida's election process."
Florida state officials have said they are examining a list of nearly 180,000 possible non-citizens and have forwarded the names of nearly 2,700 registered voters to local election officials seeking confirmation of their citizenship status.
To read more, visit: Â http://news.yahoo.com/florida-election-officials-access-citizen-database-231741362.html