Feinstein: CIA search of Senate computers violated Constitution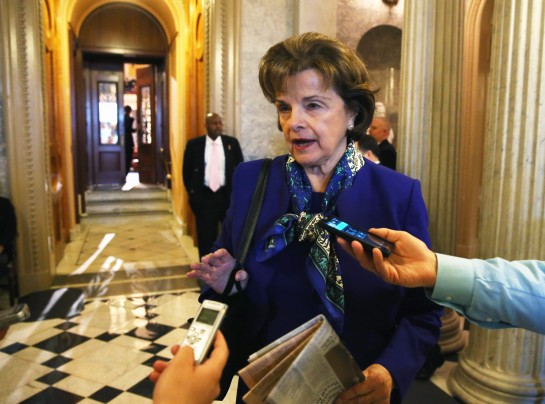 Senate Intelligence Committee Chairwoman Dianne Feinstein (D-Calif.) accused the CIA on Tuesday of searching her committee's computers.
Feinstein in comments on the Senate floor asked for an apology from the CIA and she had "grave concerns" over its actions, which she said violated the Constitution's separation of powers.
"I have grave concerns that the CIA search may have well violated the separations of power," Feinstein said. "I have asked for an apology … but have not gotten a response."
Feinstein said the search may have also "violated the Fourth Amendment."
"Because the CIA has refused to answer my questions … I have limited information about exactly what the CIA did in conducting its search," Feinstein said. She demanded more information from the CIA and the White House.