Fewest Jobless Claims Since 1973 Show Firm U.S. Job Market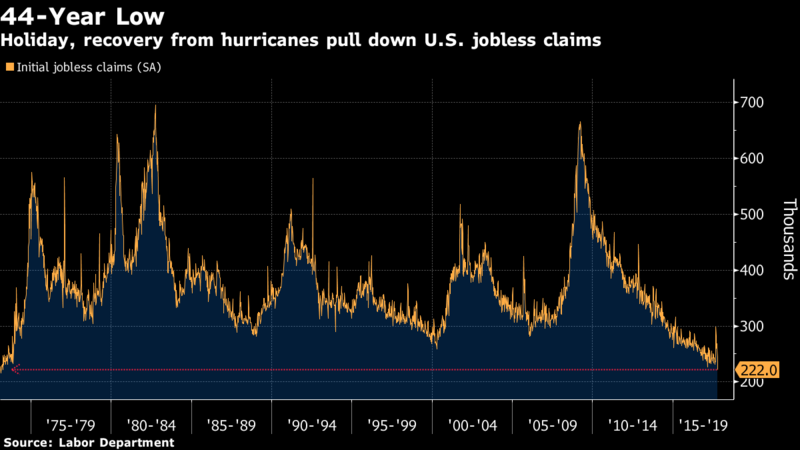 Filings for unemployment benefits plunged last week to the lowest level since 1973 as workers affected by hurricanes Harvey and Irma continued to return to their jobs, Labor Department figures showed Thursday.
The larger-than-projected decrease in claims probably reflected difficulty adjusting for the Columbus Day holiday. At the same time, the report showed further declines in claims in hurricane- affected states. The storms initially led to a spike in applications in Texas and the southeastern U.S. in late August and early September.
The latest period also encompasses the reporting week that the Labor Department surveys for its October employment figures. Claims are at the lowest level in more than four decades, indicating employers have little desire to cut staffing levels amid a shortage of qualified workers.