Florida presidential debate: Dueling world views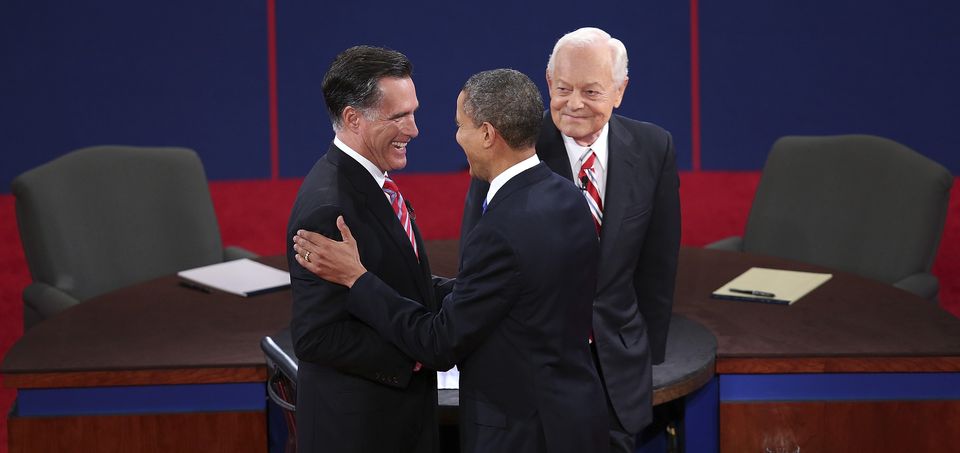 By Andrew Abramson, George Bennett and Dara Kam, Palm Beach Post
BOCA RATON — President Obama and Mitt Romney clashed sharply on America's standing in the world – and each other's leadership — during a debate on foreign policy Monday night at Lynn University that often veered into domestic issues.
In the third and final meeting of the candidates before the Nov. 6 election, Romney congratulated Obama on the 2011 killing of Osama bin Laden but said violent extremism is "certainly not on the run. It's certainly not in hiding."
The Republican nominee said America has lost influence in the world, allowed Iran to get closer to developing a nuclear weapon and created "turmoil with Israel."
Obama said he has kept America safe and improved its international standing. He repeatedly accused Romney of being erratic in his positions on international issues and scoffed at his challenger's readiness to be commander in chief.
"I know you haven't been in a position to actually execute foreign policy but every time you've offered an opinion, you've been wrong," Obama said at one point.
"Attacking me is not an agenda," Romney shot back. "Attacking me is not talking about how we're going to deal with the challenges that exist in the Middle East, and take advantage of the opportunity there, and stem the tide of this violence."
To read more, visit: Â http://www.palmbeachpost.com/news/news/national-govt-politics/lynn-presidential-debate-dueling-world-views/nSkW9/