Flynn: Trump 'knows more about taxes' than Clinton ever will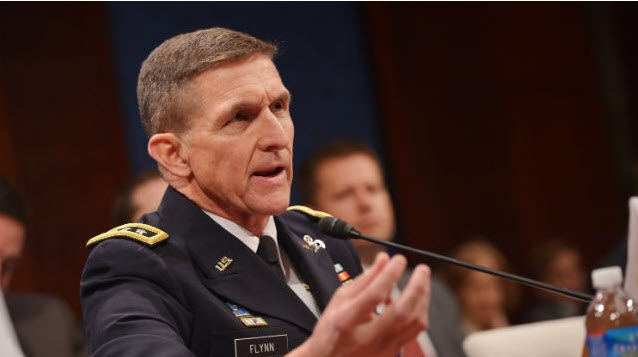 Former Lt. Gen. Michael Flynn on Sunday defended Donald Trump after a report surfaced showing that the Republican presidential nominee could have avoided paying federal income tax for up to 18 years.
"He knows more about taxes than Hillary Clinton ever will," Flynn, a Trump adviser, told Fox News's Maria Bartiromo on "Sunday Morning Futures."
Tax reform "is exactly the issue The New York Times won't report on."
The New York Times report published Saturday night said a $916 million loss Trump reported on his 1995 income tax returns could have allowed him to legally avoid paying any federal income tax for up to 18 years.
The Times obtained fragments of Trump's 1995 tax records, not previously released, that show Trump reported a federal adjusted gross income loss of $915.7 million in the wake of financial struggles at three Atlantic City casinos, his airline business and purchase of Manhattan's Plaza Hotel.