Former candidate Walker calls GOP presidential race 'a whole lot of nonsense'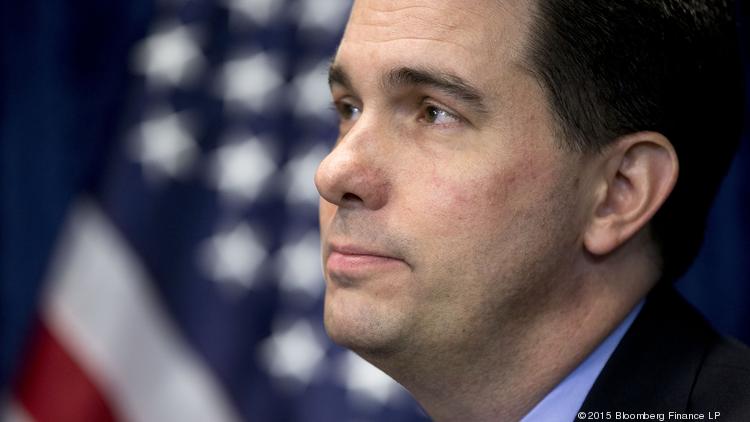 As attacks between Republican presidential candidates Donald Trump and Ted Cruz become increasingly vitriolic, Wisconsin Gov. Scott Walker, once a Republican presidential candidate himself, said he doesn't yearn to still be working the campaign trail.
"I thought the national media was crowding out any real discussion of the issues and really focusing on one particular candidate and their personality. And I think that's unfortunate," he said. "…I'm just happy focusing on the things that are important here in the state as governor."
Speaking to reporters Friday morning during an event at UW-Milwaukee Panther Arena in Milwaukee, Walker's comments come as presidential candidates are flooding Wisconsin in anticipation of the April 5 primary.
Wisconsin is increasingly being seen as a pivotal state to curb the momentum of front-runner Trump, who is the closest of the three remaining GOP candidates to clear the 1,237 delegate threshold needed to secure the party's nomination. All of the remaining five presidential candidates, both Democrat and Republican, have already made stops in Wisconsin or will in the next week, and on Tuesday, CNN will host a town hall for the Republican presidential candidates at Milwaukee's Riverside Theater.