Chuck Muth: Four Take-Aways from Trump's Make American Great Again Inauguration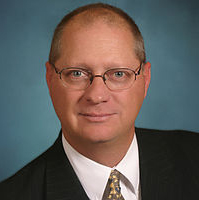 The inauguration of the 45th President of the United States, Donald Trump, is now official.  And the left, naturally, had a cow over it.  Which, of course, means we're on the "right" course.  Here are four things about Friday's events that particularly stood out for me…
1.)  The Ben Carson Takedown.  I know the left is referring to it as the American Carnage speech, but Trump's takedown of the eight years of the Obama administration – with Barack Obama sitting right next to him and unable to do anything about it – reminded me of the Prayer Breakfast speech delivered by Dr. Ben Carson a couple years ago at which the world-renowned neurosurgeon filleted ObamaCare with Obama sitting right next to him.  It was a thing of beauty.
2.)  The Voldemort Moment.  Nothing demonstrated the end of the Obama Error and the beginning of the Trump Era more definitively for me than Trump's utterance of three, simple words: "Radical Islamic Terrorism."  For eight years Obama treated our enemy like Voldemort of Harry Potter fame: He who must not be named.
Trump not only named the enemy, he declared, in no uncertain terms, that "we will eradicate (them) completely from the face of the Earth." And just hours later the Senate confirmed as our new Secretary of Defense the man who's gonna do it: General James "Mad Dog" Mattis.
As was said of Gen. George Patton in the 1970's blockbuster movie of the same name, "The lions in their dens tremble at his approach."  Sic 'em, Mad Dog!

3.)  Michelle's Hell.  It's widely understood that the rough-and-tumble of politics often hits spouses harder than the candidates themselves.  And that was abundantly clear of former First Lady Michelle Obama at the swearing-in ceremony.  Her face throughout looked as if she'd just eaten a sour pickle coated with pure lemon juice.

What a contrast with the pure elegance of incoming First Lady Melania Trump, who was absolutely stunning at the inaugural balls later in the evening.  Move over Taget and J. Crew; "Camelot" is back in style.
4.)  The Return of Reagan-O'Neill.  Much was made of the personal relationship between former President Ronald Reagan and former House Speaker Tip O'Neill during Reagan's presidency.  The pair privately had a warm, personal relationship despite often acrimonious public spats on issues of policy.
During a post-inauguration bill-signing ceremony the same sort of relationship was demonstrated between Trump and Senate Minority Leader Chuck Schumer.  The two have known each other a long time and Trump has donated generously to Schumer's campaigns over the years.  Too early to predict a "bromance," but this could augur well for future negotiations on sticky legislative matters.
I was also struck by the class Trump showed in asking the crowd to stand and recognize Hillary Clinton at the afternoon's lunch in Statuary Hall.  And I thoroughly enjoyed the entertainment at the inaugural balls.  Did anyone miss not seeing self-proclaimed "A-list" celebrities such as Bruce Springsteen or Cher?  Not me.
And now the work begins.  Time to make America great again.
Mr. Muth is president of Citizen Outreach and publisher of Nevada News & Views