Four years later, Dems wait for O-Care popularity bounce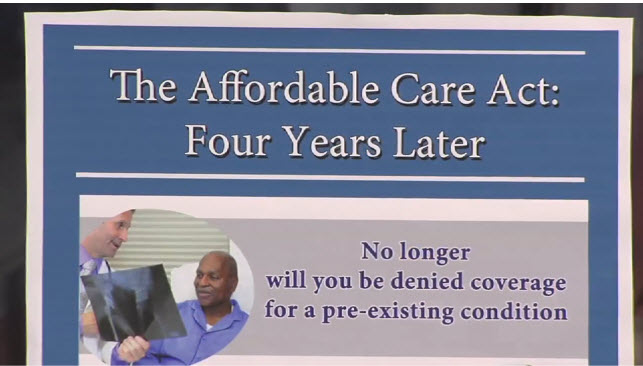 Democrats have been waiting for ObamaCare to become popular for four years.
And counting.
Congressional leaders and senior White House advisers have been saying since 2010 that public opinion will turn their way sometime soon. Be patient, they have told anxious members of their party again and again.
"I think as people learn about the bill, and now that the bill is enacted, it's going to become more and more popular," Sen. Charles Schumer (D-N.Y.) said on NBC's "Meet the Press" in March 2010. "So I predict … by November those who voted for healthcare will find it an asset, those who voted against it will find it a liability."
"I think that [the Affordable Care Act] over time, is going to become more popular," David Axelrod, then a senior adviser to President Obama, declared on the same show in September of that year. Two months later, Democrats ceded six Senate seats and 63 House seats to Republicans.