Geraldine Ferraro Dies at 75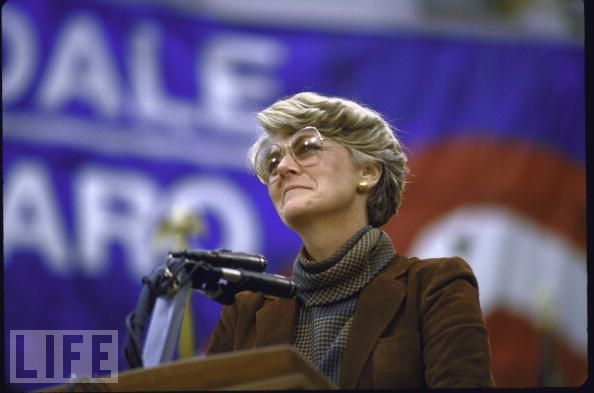 From NBC New York – Local Beat
Geraldine A. Ferraro, who rose from a U.S congressional seat in Queens to a place in history as the first woman to run on a major party national ticket for vice president, has died. She was 75.
Ferraro, born in Newburgh, N.Y., died Saturday at Massachusetts General Hospital while surrounded by her loved ones, a statement from her family said.
The cause of death was complications from multiple myeloma, a blood cancer that she had battled for twelve years, her family said.
Geraldine Anne Ferraro Zaccaro, a former Queens schoolteacher, was the first woman and first Italian-American to run on a major party national ticket, serving as Walter Mondale's vice presidential running mate in 1984 on the Democratic Party ticket.
President Barack Obama called Ferraro a trailblazer and said his daughters will grow up in a more equal country because of her ideals. Ferraro "fought to uphold America's founding ideals of equality, justice and opportunity for all," the president said.
Mondale chose Ferraro to run with him against incumbents Ronald Reagan and George H. W. Bush. Delegates in San Francisco erupted in cheers at the first line of her speech accepting the vice-presidential nomination.
To read more, visit: Â http://www.nbcnewyork.com/news/local/Geraldine-Ferraro-Dead-at-75-118706824.html